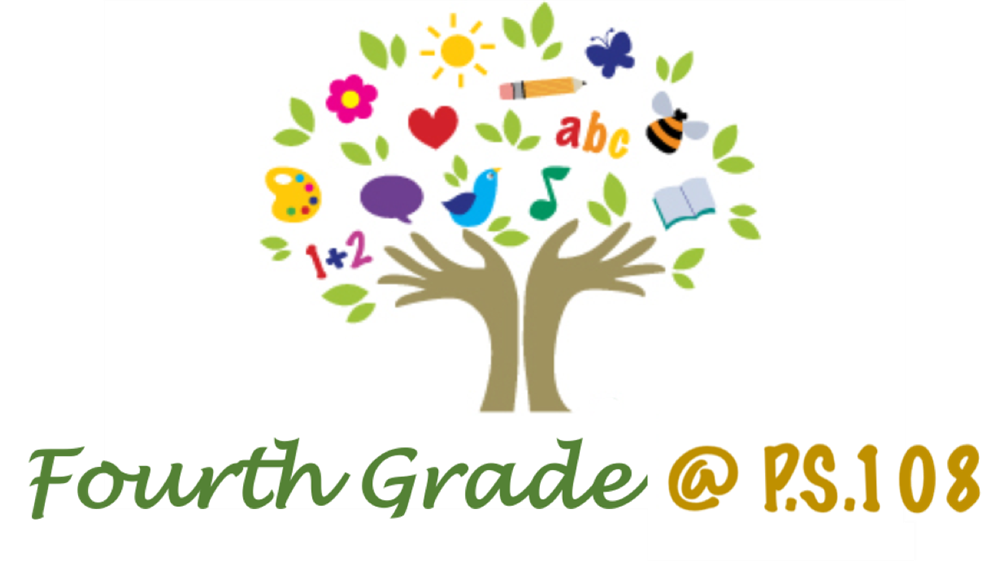 March - April: What is Grade Fourth studying?

ELA: Nonfiction Integrated Units of Study

During the month of March, we will continue working on Colonial and Revolutionary War and writing informational pieces.

Unit of Study: Colonial and Revolutionary War

How can people influence government?

Students will read fiction and nonfiction text in order to gain an understanding of determining important details.

Informational Writing

Go Math!:

Chapter 8: Students will continue to multiply fractions by whole numbers.
Chapter 9: Students will explore the relationship between fractions and decimals.
Chapter 10: Students will explore two-dimensional figures. They will identify lines, rays, angles, parallel and perpendicular lines, and find lines of symmetry.
Chapter 11: Students will measure angles.
Fourth Grade: Writing Celebration Schedule

---

4-317: December 10, 2019, 2:50PM
4-325: December 17, 2019, 11:30AM
4-315: January 7, 2020, 2:50PM
Fourth Grade Homework, What to expect?

---

Homework is a crucial part of your child's active learning process and essential to their academic progress. Please make sure that all homework is completed daily.

Remember, you are there to support your child's learning, but homework needs to be completed by your child.