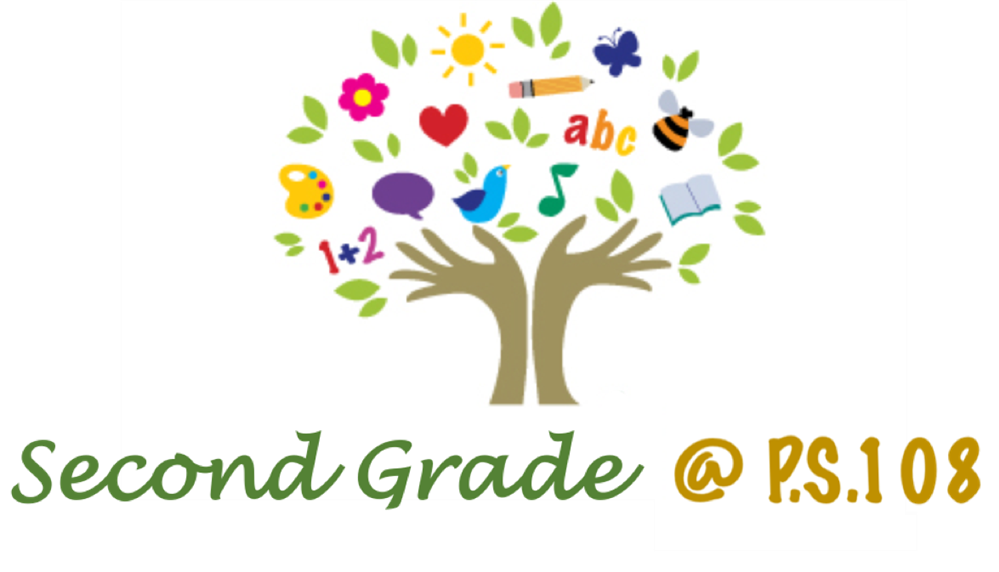 September: What is Grade 2 is studying?

---

ELA: Building Classroom Communities

Essential Question: How does the behavior of an individual contribute to the classroom community?

Big Ideas:

Students understand that the behavior of individual members of a classroom community contributes to the atmosphere of the tone of the room.

Students understand rules, drills, and other routines are necessary to help classroom community members learn and keep them safe.

Students understand that readers need to think about what a reader looks like, sounds like, and feels like when they are reading.

Students understand that readers are more effective when they use a range of strategies to make sense of the text.

Students will explain and demonstrate classroom rules.

Students follow correct procedures for each type of safety drills.

Students will set goals for their reading and writing growth.

Students will understand how to follow routines for reading and writing.

Students will understand how to work cooperatively in a group to complete a task.

Students will evaluate individual/ group performance.

Students will understand that writes follow a process to ensure their product can easily be read and enjoyed.

Resources:


Me I am by Jack Prelutsky

Chrysanthemum by Kevin Henkes

A Weekend with Wendell by Kevin Henkes

Swimmy by Leo Lionni

What Do You Do With a Problem? by Kobi Yamada

Writing: Narrative Writing

Students will begin brainstorming ideas for writing personal narratives by generating seed ideas.
Students will craft small moments by generating ideas, writing LOTS of details, and crafting powerful endings.
Students will begin to explore the writing process by recognizing and understanding the five steps. (Prewriting, Drafting, Revising, Editing, and Publishing)

Go Math!:

Chapter 11: Fraction and Geometry Concepts

Students will:

Identify three-dimensional shapes
Identify and describe three-dimensional shapes according to the number of facts, edges, and vertices
Name 3-, 4-, 5-, and 6-sided shapes according to the number of sides and vertices
Identify angles in two-dimensional shapes
Sort two-dimensional shapes according to their attributes
Partition rectangles into equal-size squares
Identify and name equal parts circles and rectangles
Partition shapes to show halves, thirds, or fourths
Identify and describe one equal part as a half of, a third of, or a fourth of
Solve problems involving wholes divided into equal shares by using the strategy draw a picture

Common Core Learning Standards:

2.G.A.1 - Recognize and draw shapes having specified attributes, such as a given number of angles or a given number of equal faces.5 Identify triangles, quadrilaterals, pentagons, hexagons, and cubes.

2.G.A.2- Partition a rectangle into rows and columns of same-size squares and count to find the total number of them.

2.G.A.3- Partition circles and rectangles into two, three, or four equal shares, describe the shares using the words halves, thirds, half of, a third of, etc., and describe the whole as two halves, three thirds, four fourths. Recognize that equal shares of identical wholes need not have the same shape.
Second Grade Homework, What to expect?

---

Homework is a crucial part of your child's active learning process and essential to their academic progress. Please make sure that all homework is completed daily.

Remember, you are there to support your child's learning, but homework needs to be completed by your child.

Remember:

Read for 20 minutes every day.

When finished, complete reading logs.

Spelling homework is the same every week

Math - pages from Go Math Student Edition will be given daily.

Homework can vary between all second grade classes.

Helpful Links:

The following links can be used at home to reinforce reading and math skills: