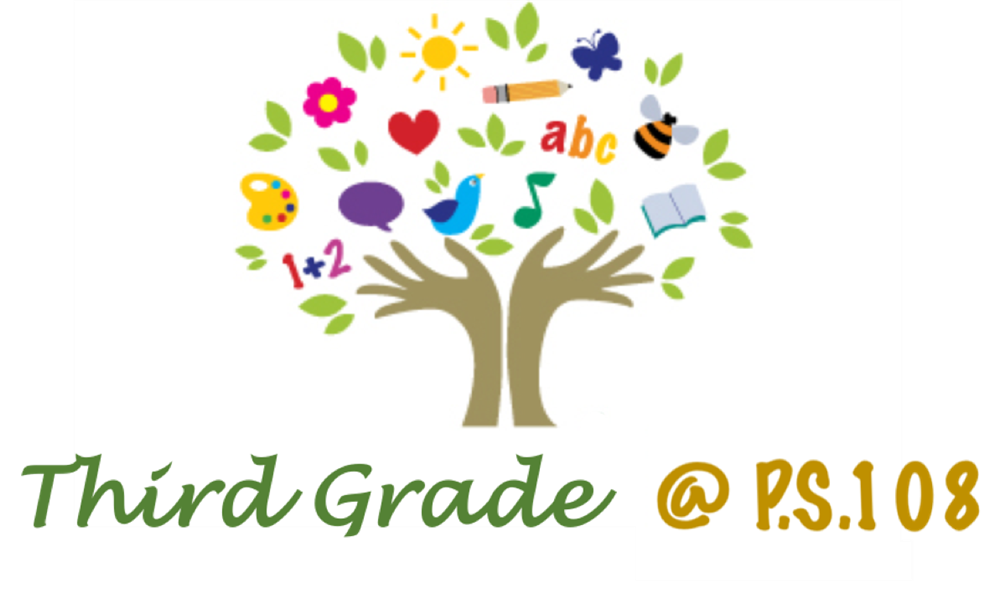 September: What is Grade 3 is studying?

ELA: Building Classroom Communities

During the first fifteen days of school we will be reading literature books about friendship and what it means to be a good citizen of a school community

Students will read fiction stories to learn about their school community

Writing: Narrative Writing

Draw a picture and tell about something fun you've done at school

Go Math!:

Chapter 1:

Students will solve addition and subtraction problems within 1,000
Grade 3 Homework, What to expect?

---

Homework is a crucial part of your child's active learning process and essential to their academic progress. Please make sure that all homework is completed daily.

Remember, you are there to support your child's learning, but homework needs to be completed by your child.
Remember to sign your child's homework every day!

Grade 3 Homework is as follows:

Reading Log: Students should be reading at home for 20-30 minutes a night. Please have them record their book on the reading log. It will be collected in school.

Words of the Week

Monday: 3 times each
Tuesday: ABC order
Wednesday: Sentences
Thursday: Story
Friday: Quiz

Students will receive daily math homework from the Go Math Student Edition.

Every night your child should be studying their times tables.